Branding A Small Business: 8 Essential Components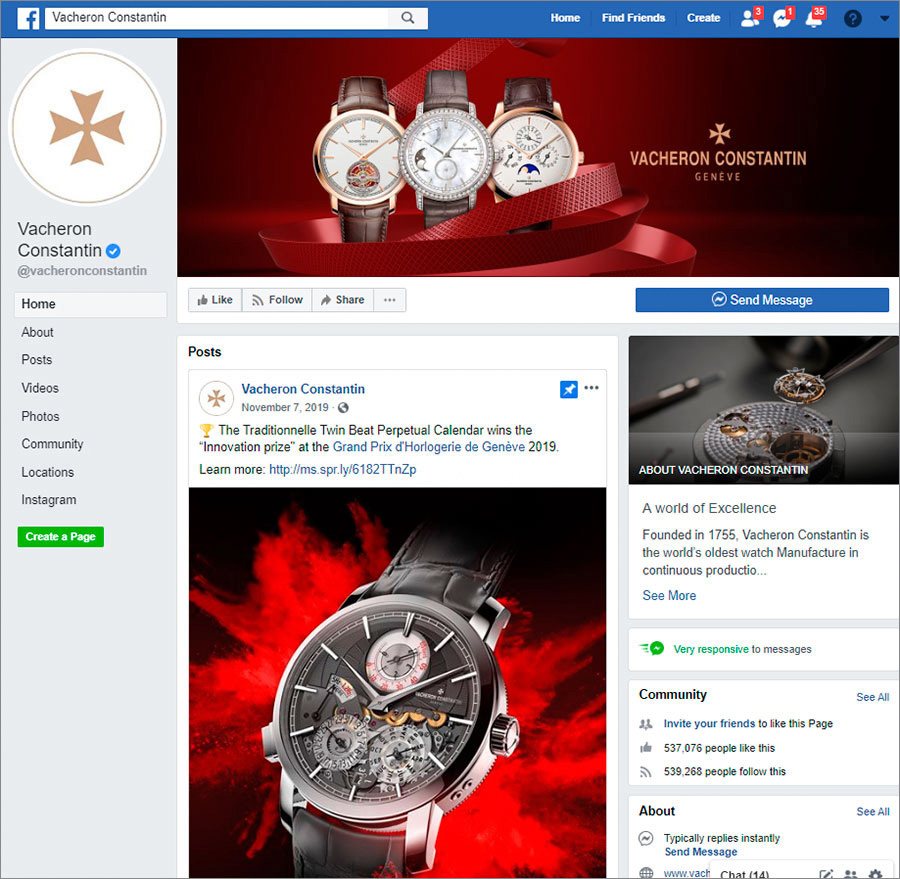 Branding A Small Business: 8 Essential Components
This week in one of my Facebook groups, a fellow branding professional told a story of how a guru business consultant she knows advises people that branding a small business is unnecessary: "It's just a waste of your time and money."
And I'm not talking about your logo, fancy photography, or award-winning website design. If you've managed to win clients and make sales already, you're already doing branding. The question is whether you're doing it with intention.
There's a distinction in terminology that a lot of people get confused about so let's clear that up. Your visual design–what a lot of people are referring to when they talk about branding–is your brand identity.
Why some people advise against branding a small business
Because they don't understand what branding is
Conversations about branding can get pretty esoteric at times, so people often confuse brand identity with branding itself. Also, they sometimes assume it's only for big major companies. But branding works the same for any business, even a side hustle.
I blame cliché phrases like, "Your brand is what people say about you when you're not in the room" for part of the confusion and endless debate around this subject. That sounds nice, but they're just a bunch of words that don't convey the importance of why you need it and they certainly don't offer any clues for how you're supposed to go about it.
It can keep you "stuck" when you're just starting out
A lot of aspiring entrepreneurs spend too much money and time in the beginning stages of their business fussing and stressing over their logo design and color palette and not enough time on just getting out there, getting visible, and getting started.
The most important thing you need to get started is to have a viable service offering that enough people need that you can charge enough money for to meet your financial goals.
My advice is to get started and make it fancy later. You'll come to understand your brand as you get more experience, get to know your value and differentiators and even your definition of your ideal customer when you're actually doing business.
Branding a small business is an unnecessary expense when you're just starting out
I agree with this to some extent. Here, people are usually talking about investing in a brand identity system (hiring a designer), or hiring a brand strategist to help with the messaging and positioning.
But when you're just starting out, you may not be clear about many of the things that go into creating a brand that'll get clients flocking to you, and branding professional can't promise you that clarity.
2. Invest in crafting a visual identity for your brand
A style guide – branding design determines your brand's logo, font, color palette and the do's and don'ts of designing. A brand logo – think of it as the face of your company. Your logo should come before the business cards, letterheads, and websites. Business cards – you definitely need business cards with typefaces and colors that match your logo.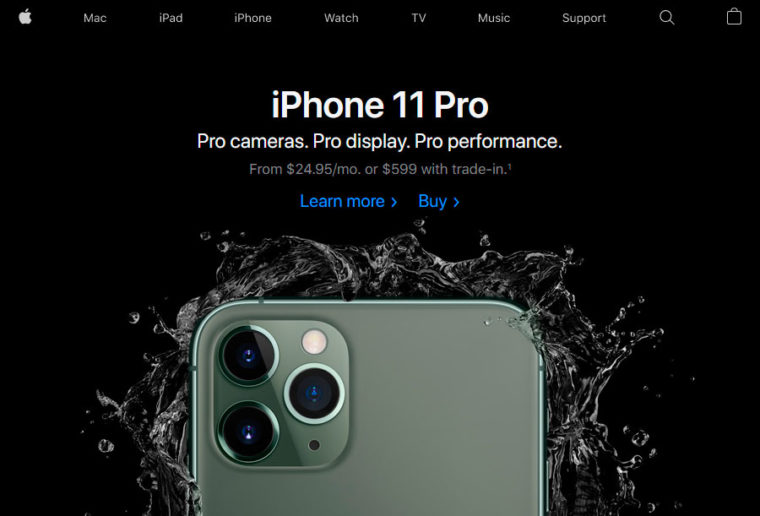 Your website is your online face. More than 72% of your customers will interact with your business via your website. Today, most successful businesses that have online domains create online stores or eCommerce platforms for their online customers.
The majority of a company's profits come from online customers only. Therefore, it makes more sense to direct your investment towards eCommerce websites with higher usability that will earn high returns. Research shows that ROI is directly dependent on user experience (UX).
Taking the effort to handcraft your website for your target customers depending on their preferences, buying habits, and accessibility will improve your conversion rate, reduce your bounce rate and increase your brand visibility on search engines like Google.
4. Become a superhero for your target customers
Think of doing a little more than what your competitors are doing right now for your target customers. Becoming a superhero has little to do with wearing a cape, and more to do with crafting a bespoke luxurious experience for your customers.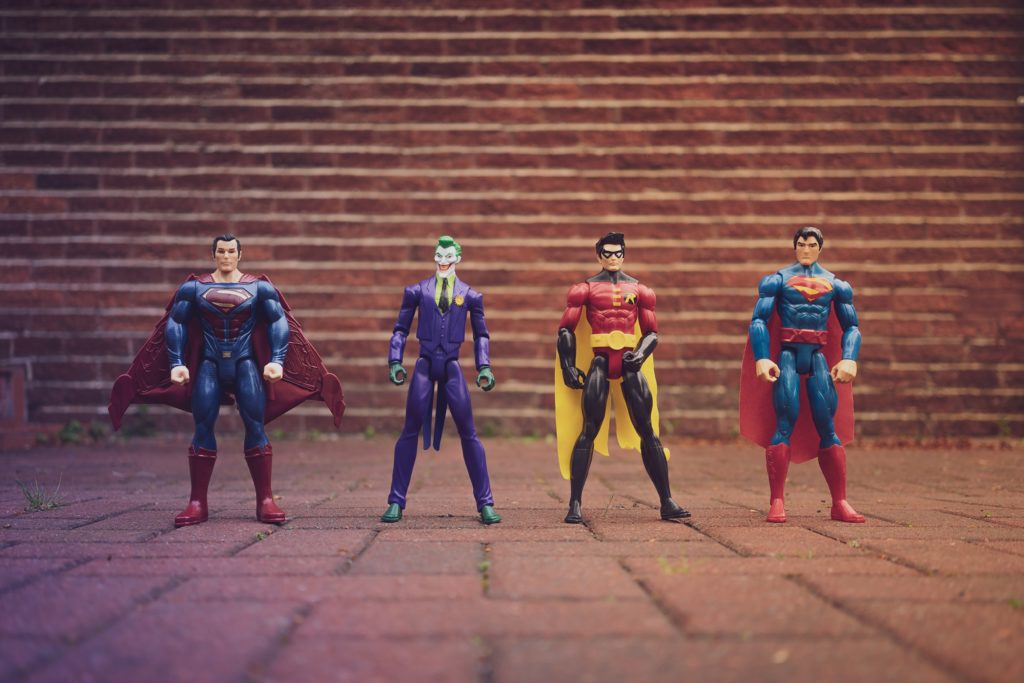 Whenever your customers interact with your business online, they should feel good. That is the basis of any good user experience strategy. That can only happen when you invest in dedicated UX for your customers.
That does call for experienced website developers and designers, and that can feel like a significant expense. However, it is one of the most secure investments you can make during the branding phase of your business.
Evolve your brand as you grow
Building a brand doesn't stop with creating a logo or slogan, or even with your brand awareness launch. Your brand needs to exist and remain consistent wherever your customers interact with you, from the theme you choose for your website, the marketing materials you produce, all the way to how you package and ship your products.
You can tug customers in the right direction, make a great first impression, and manage your reputation, but you can't control the individual perceptions that exist in each person's mind (say, if they had a bad customer service experience).
All you can do is put your best foot forward at every turn and try to resonate with your core audience. But hopefully, at this point, you have the tools, knowledge, and resources to start.
Ready to create your first business? Start your free 14-day trial of Shopify—no credit card required.
Frequently asked questions about building a brand
How do you develop a brand?
Brand creation involves identifying your business strategy, target customers and their needs, your competition, and your brand positioning and messaging. Once you know your core brand identity, you can create a logo and tagline and develop a branding and marketing strategy alongside.
How do you define brand identity?
Brand identity is the core of your brand and what it stands for. Brand identity includes your values, brand personality, and visual aesthetic. Your brand identity is communicated through every single part of your company—from your logo to your colors to your copy to your in-store experiences.
What is in a brand kit?
A brand kit contains all the information someone would need to get to know your brand, as well as promote your brand. Almost every brand kit includes the company name and logo, color palette, and other approved imagery. Some brand kits also include information about the company's founders and team, goals, and products. A brand kit is helpful for press and PR teams, brand ambassadors, affiliates, and influencers.
How much should I pay for a logo?
You should pay what you're comfortable paying for a logo. You can get a brand logo for free or you can pay as much as tens of thousands of dollars to outsourced your branding and logo design. When first starting out, it's okay to use a free logo maker like Hatchful. When you get more established, you'll likely want to invest in a professionally designed logo.
Sources:
https://endeavorcreative.com/branding-a-small-business/
https://capturly.com/blog/10-tips-for-creating-a-successful-small-business-brand/
https://www.shopify.com/blog/how-to-build-a-brand
Branding A Small Business: 8 Essential Components
Branding A Small Business: 8 Essential Components
This week in one of my Facebook groups, a fellow branding professional told a story of how a guru business consultant she knows advises people that branding a small business is unnecessary: "It's just a waste of your time and money."
And I'm not talking about your logo, fancy photography, or award-winning website design. If you've managed to win clients and make sales already, you're already doing branding. The question is whether you're doing it with intention.
There's a distinction in terminology that a lot of people get confused about so let's clear that up. Your visual design–what a lot of people are referring to when they talk about branding–is your brand identity.
Small business marketing with video
Is your growing business interested in taking advantage of the power of video? Then you have come to the right place. This section discusses the importance of video marketing for small business, how to overcome hurdles in video marketing. It ends with ideas to consider for your own strategy.
According to Forbes, 90% of consumers say videos help them with buying decisions. Sixty-four percent say that watching videos makes them more likely to purchase. Forbes also reports that businesses that use video in their marketing see a 41% increase in search traffic compared to those that don't.
But for small business owners or marketers, it may feel daunting. Here at Animoto, we've spoken with countless small business owners that already wear a lot of hats. We know adding video to the mix may feel overwhelming—especially without the time, resources or technical expertise needed for video creation.
Why Video matters for small businesses
Video affords marketers at businesses of all sizes a massive opportunity. We'll take a quick look at what video can do for your marketing on social media, on YouTube, on your website, in your emails and even in your store or at an event.
Social video for small business
According to a recent Animoto survey, consumers rank video as their number one favorite type of content to see from brands on social media, and 93% of marketers using video on social media say it's landed them a new customer.
Video has become increasingly important on social media, where it generates 1200% more shares than images and text combined. Video can be incorporated into your social marketing throughout the customer journey to maximize the success of your campaigns.
YouTube video for small business
You've likely already heard that YouTube is the second largest search engine, after Google. What does this mean for you? More consumers than ever (including your own customers) search YouTube for product reviews, how-tos and more.
Website video for small business
Did you know that the average customer spends 88% more time on a website if it has video? Pretty incredible, right? There are all sorts of ways to incorporate video into your website, including an introductory video on your
Email video for small business
The even better news? Adding video to your emails isn't as complicated as it may sound. In fact, the videos don't actually have to play in your email. Rather, you can simply link out to them and mention "video" in your subject line to start seeing results.
In-person video for small business
Video doesn't have to be limited to the web. You can also use it for your in-person marketing—in your shop, at events and trade shows and in sales sessions. Loop a video on a screen to attract foot traffic or include videos to make presentations more engaging.
Overcoming the hurdles to video marketing
Our recent survey on the State of Social Video Marketing showed that marketers aren't making as many videos as they'd like. The reasons? They say video requires too much time and budget and the tools and software seem too complicated.
Myth #1: Video is too time consuming
There's a common misconception when it comes to video that it takes days (or even more) to create a single video. In truth, this may be accurate when it comes to professional productions with big production crews, designed to be run as television ad campaigns. However, creating videos for social, or to embed on your blog and website, doesn't have to take a ton of time.
You can get started with as little as a couple hours a week, and as you get better at making videos, you'll need even less. You can repurpose photos and videos you already have or use stock imagery to save time on production.
We'd also like to call out that even big brands with big budgets have started opting for less polished social videos for a more authentic look. You don't have to spend hours to reap the benefits of video.
Myth #2: Video is too complicated
But even with the time set aside, a lot of small businesses don't use video because they believe they don't have the expertise. Yes, some video editing softwares require advanced know-how. But a wide range of video editing solutions cater to non-professionals. And you can use these to create professional videos on your own. We promise you.
We should also mention that, when it comes to social video especially, you don't need heavy production. A lot of the most engaging videos are short clips with just a few shots, or even a single clip with text on it. Start simple and as you get more familiar with video creation you can try new, more complicated things.
Myth #3: Video is too expensive
Finally, video production doesn't have to break your budget. As we mentioned above, you likely have the photos and video clips you need to get started. If you don't, you can use your smartphone instead of an expensive video camera.
Small business marketing with email
Email marketing is a must-have for business, but that doesn't mean it's easy to get right. In this section, Campaign Monitor discusses why email marketing is important for your small business, how to send amazing emails and, most importantly, how to scale your efforts.
Email marketing is alive and well
With so many options for marketing a new and growing business, you may struggle to decide where to focus. Research supports prioritizing email marketing. Let's take a look at the stats:
Before your first send
Yes, you'll likely meet other goals along the way, like increasing customer engagement and ROI, but don't lose sight of the people whose inboxes you're sending to. With this in mind, we've compiled a few tips for maximum success.
1. Start with a plan
Once you've answered these questions, it's time to map your customers' journey. Think of this like mapping out a route for marathon runners; make sure the path is clear of barriers and the signs point the right way. You need to be familiar with the journey your customers take from lead to conversion so you can anticipate any needs or questions they will have along the way.
2. Segment your audience
When setting up your email subscription form, consider the information you'll need long-term. Name and email address are the traditional fields, but collecting additional demographic information will help you to segment your audience into groups based on age, gender, location or another variable.
Rather than send the same mass email to your entire list every time, segmentation allows you to send customized and relevant content that your subscribers will more likely engage with. After all, proper email list segmentation can double email open rates.
3. Personalize your messages
Once you've divided your list into groups based on purchase history, interest or other variables, it's time to create content specifically for the people in that group. Maybe something they indicated interest in has gone on sale, there's an event happening in their area or you want to address them by name and recommend something they'll love.
One of our favorite ways to do this using Campaign Monitor is by inserting dynamic content into your message. This shows your audience that you understand and care for them, and it will add an extra "wow" factor that will surprise and delight them. And in case you needed additional convincing, MarketingSherpa's research shows that open rates increase by 41% when a personalized subject line is used.
4. Scale your efforts
So you've mapped out a plan, organized your list into segments and created personalized content that drives engagement. It's time to take all the tools and tactics that work and scale them to reach more people. At this point, automation is your go-to.
By scheduling emails to meet your subscribers at each point in their customer journey (which you already mapped out in step #1), you'll continue to ensure that your content is relevant and fulfilling your customers' needs. Plus, automated email messaging can increase open rates by 70.5%.
5. Measure your success
You made it to the final step—see, that wasn't so bad. The best way to continue to improve and refine your email marketing skills is to look at the data and find out what works, what you could do better and what you can live without.
Keep an eye on your metrics, try to retarget the subscribers who don't engage and maintain good deliverability to ensure long-term email marketing success. Seventy-seven percent of ROI comes from segmented, targeted and triggered campaigns, so find what works for you and continue to help it grow.
What to look for in an email marketing platform
When it comes to email marketing platforms, there are a lot of options to choose from and ideas to consider. We've given you tips and tricks to begin creating your email marketing strategy, but choosing the right provider can make or break your business growth. Of course, you'll want to choose a provider that can grow with your business in terms of subscriber list size and functional capability, but what about features to enhance your segmentation, personalization and automation?
If you're looking for a service provider that will help you focus on your subscribers' needs, design beautiful emails and scale your success, Campaign Monitor could be the perfect fit. With robust features for segmentation, personalization and automation, as well as 24/7 access to customer support, our team is here to help you drive engagement and increase ROI. Happy sending!
Sources:
https://endeavorcreative.com/branding-a-small-business/
https://sproutsocial.com/insights/guides/small-business-marketing-101/
https://snov.io/blog/small-business-branding-examples/