How Does Homeschooling Work? FAQs & Tips for Homeschooling Your Child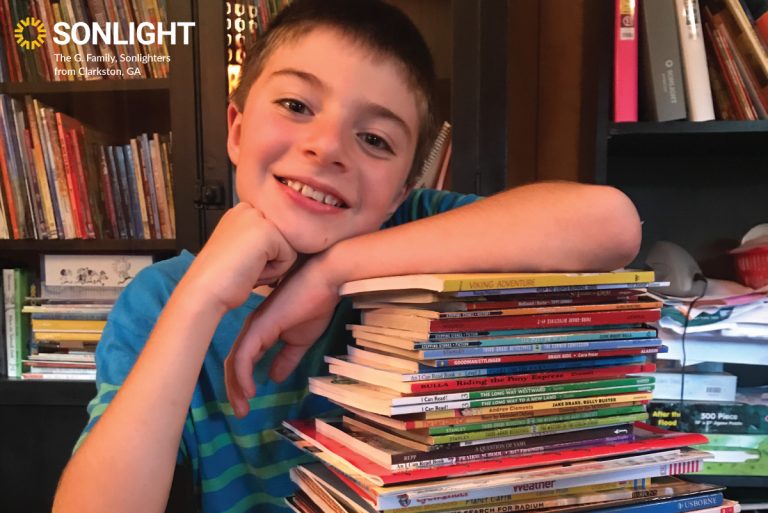 How Does Homeschooling Work? FAQs & Tips for Homeschooling Your Child
You've probably heard rumblings about homeschooling for a while. Your best friend's sister homeschools her children; your husband's work colleague homeschools his children. There's no doubt that you're intrigued by the idea, but you've been wondering for a while. How does homeschooling work?
I wondered the same thing many years ago when we started on our homeschooling journey. I had so many questions floating around that it was hard for me to even verbalize my questions. I didn't even know where to start, and at that time, I didn't personally know anyone to ask. So, I started on an internet quest to find the answers to all my questions.
If this sounds familiar, let me assure you that you are in the right place. So friend, make yourself a cup of coffee, and settle in and let's talk about all the ins and outs of homeschooling.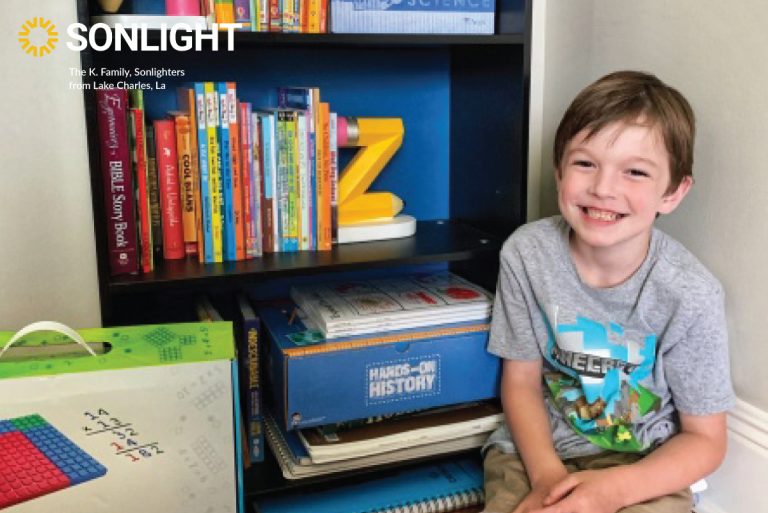 How Much Does It Cost to Homeschool Your Child?
Let me begin by saying that there is no flat fee for homeschooling your children. However, you also will need to know that you may not have access to the benefits from your taxpayer dollars in the public school system after choosing to homeschool. Some states make public school resources available to homeschoolers and some do not. It just depends on the state laws.
Once you decide to homeschool, most of your costs will depend on the curriculum that you choose to use. I know families who homeschool entirely free by using their library and the internet solely.
The Homeschool Legal Defense Association (HSLDA) estimates that most families spend between $300-$600 per child per year. Those stats hold pretty true in my family. When I was new to homeschooling, I remember thinking that it seemed like a lot of money; however, once we got started with our first year of homeschooling, I realized that I was actually saving money compared to sending my kids to public school.
First of all, my child no longer desired every new toy or every pair of super-cool, must-have sneakers that he saw the other kids wearing. Also, I found that the amount of money I was spending on school fundraisers the previous year was more than I spent on a whole year's worth of curriculum! Once we put it in perspective, we were getting quite the bargain as homeschoolers. While cost is certainly something to consider, lots of families find that homeschooling actually saves money in the long run.
FAQs: Answers to Common Questions About Homeschooling and How It Works
How Does Homeschooling Work Question #1: Is homeschooling legal?
Yes! Homeschooling is legal in all 50 states. However — in the scheme of things — it wasn't that long ago when homeschooling was illegal . The last state to make homeschooling legal just happened in 1993! (So hard to believe, I know!) But, you don't have to worry (anymore) because homeschooling is not illegal!
How Does Homeschooling Works Question #2: What are the requirements to homeschool?
Homeschool requirements will vary based on where you live and the homeschooling laws in that state (or country). Understanding home schooling requirements are an important first step in understanding how homeschooling works.
How Does Homeschooling Work Question #3: Is homeschooling right for me?
People have many different reasons for homeschooling. Some parents homeschool for religious reasons, some homeschool because their child has a special need, and some homeschool to have better control over their child's education (just to name a few reasons).
How Does Homeschooling Work Question #4: Is it hard to homeschool your child?
I'm going to be honest here: homeschooling is hard and not for the faint of heart. However, that doesn't mean you cannot do it. Just realize that you are taking the responsibility for directing your child's learning and shaping their educational life on a daily basis.
That shouldn't be a shocking revelation and seem that hard, but we are so accustomed to sending our kids off to be educated by others that it seems scary to educate our own children.
How Does Homeschooling Work Question #5: Is homeschooling harder than public schooling?
Homeschooling vs public school (and homeschooling vs private school ) is a common consideration for new homeschooling families. But, is homeschooling harder than the other options? I guess the answer to that question depends on what you mean by "harder." Homeschooling isn't just about sitting around in your pajamas and watching television (which is a common misconception)
How Does Homeschooling Work Question #6: How much does homeschooling cost?
How much is it to home school? Budgeting and saving is a concern for most families. If you look up research on homeschooling, you will probably see quotes that homeschooling can cost between $600 to $900 per child each year. In my experience, homeschooling costs much more because we do a lot of outside the home activities and classes that have a fee and also some paid online classes.
For planning a homeschool budget, take into consideration two of the biggest cost factors:
If you have a child who will be very active in outside activities or lessons, or even if you a have large family where each child is only involved in one or two activities, then your costs can climb quickly.
How Does Homeschooling Work Question #7: Do homeschoolers get socialization?
This may be one of the top questions that new homeschooling parents may have. It's also a question that homeschoolers hear from non-homeschoolers quite often. Homeschoolers get plenty of active time with peers if homeschooling parents make an effort for this to happen.
COMMON HOMESCHOOL MISTAKE:
There are so many awesome things to get your kid involved in, but I caution you against putting too many things on your schedule, especially when you're just getting started homeschooling.
How Does Homeschooling Work Question #8: Are you worried your homeschooled kid won't have a 'normal' childhood?
We don't really put a lot of stock in "normal" in our home. In our house, we celebrate differences (our own and others) and homeschooling is a great place to foster independence and confidence in being unique (and amazingly, awesomely different in your own way).
How Does Homeschooling Work Question #9: Do I have to homeschool the whole time (all the way through high school)?
This is a regular question that those new to homeschool often ask. You can homeschool for any amount of time that you want. Some homeschool parents school their kids through middle school and put their kids in public school or private school. Some homeschooled kids are schooled at home for their entire schooling. The decision is up to your family and can be successful either way!
When my daughter was younger I actually had someone tell me, "Oh, it's OK to homeschool her now while she's at this [preschool] age, but as she gets older you'll need to put her in school."
How to Start Homeschooling
So, let's say that after weighing the pros and cons and doing your research, you decide homeschool is the right choice. Your family's on board and you're ready to get started. What now?
First of all, take a deep breath. There are lots of resources and options to sort through, so don't get overwhelmed. Homeschooling is all about starting small and figuring things out as you go. And to help you get the ball rolling, here are your first few action steps:
At this point, maybe you're thinking, Am I even qualified to teach my kids at home? You're not the first parent to question their own ability (or sanity)! But the good news is, you don't need an education degree to be a homeschool teacher. All you need is some stellar resources and excitement for the year ahead.
And lucky for you, there's no shortage of resources available to you. Plugging in to a local homeschool group is a great way to get connected with other families and see what curriculum, extracurriculars and co-ops they enjoy. There are tutors, sports teams and online forums specially designed for homeschool families, plus online platforms for specific subjects. You name it—and you can probably find a resource for it. And if you want to teach your middle schoolers and high schoolers how to handle money the right way before heading into the real world, our Foundations in Personal Finance curriculum is just the thing!
You know your child best, and you have the freedom to decide how to educate them. But here's one final word of advice if you choose homeschooling: Start simple. You'll figure out over time how your student likes to learn and how you like to teach. You can play around with your routine and tweak things as you go. But most importantly, whether you choose to send your child to school or homeschool them, enjoy the process! Education is wild and wonderful and something we should never take for granted.
Ramsey Solutions has been committed to helping people regain control of their money, build wealth, grow their leadership skills, and enhance their lives through personal development since 1992. Millions of people have used our financial advice through 22 books (including 12 national bestsellers) published by Ramsey Press, as well as two syndicated radio shows and 10 podcasts, which have over 17 million weekly listeners. Learn More.
Resource:
https://blog.sonlight.com/how-does-homeschooling-work.html
https://homeschoolsuperfreak.com/questions-to-ask-about-homeschooling/
https://www.ramseysolutions.com/financial-literacy/what-is-homeschooling